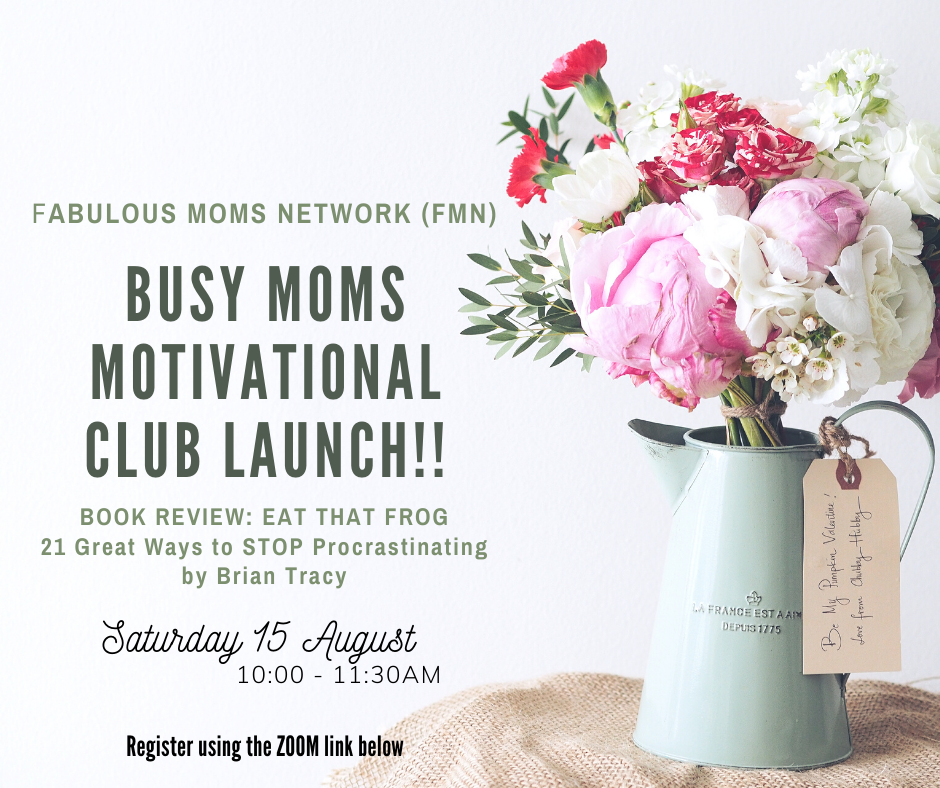 The Golden Ticket to a Fab Life
Busy Moms Motivational Book Club Launch!!!!
Moms are busy and often times get overwhelmed as they go through daily activities. The current crisis has not made things better. We are therefore launching a FREE monthly motivational session based on books of choice. Sign up to this first session that will set the guidelines on how future monthly sessions. All the details in the attached flyer.